Short Term Computer Literacy Course (3 Months)
The Gossaigaon B.Ed. College will be conducting short term 3 months Computer literacy course "Certificate Course in Computer Application" from the 1st week of October 2023. Only few seats will be availabe for this course. Interested students can the ICT Lab Assistant for any query regarding this course.
Students can download this bouchure and fill up the application form in it and submit it in the Admin Office for enrollment into the course.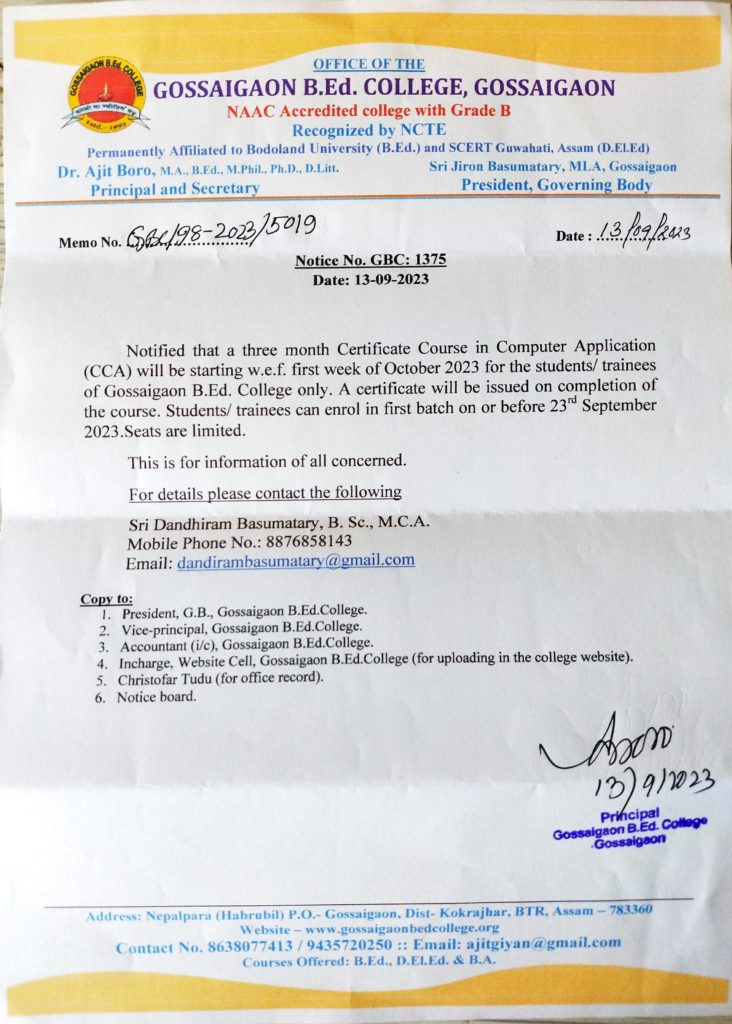 CCA-Course-Sep